From the Connectors tab in Kenna (you must be a Kenna administrator to see) select the SecurityCenter icon.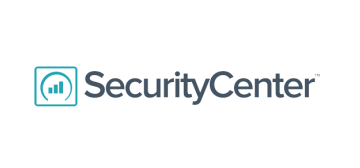 Complete the fields in the Connector dialog. Note: SecurityCenter is often behind the firewall which then requires the Kenna Virtual Tunnel in order to connect.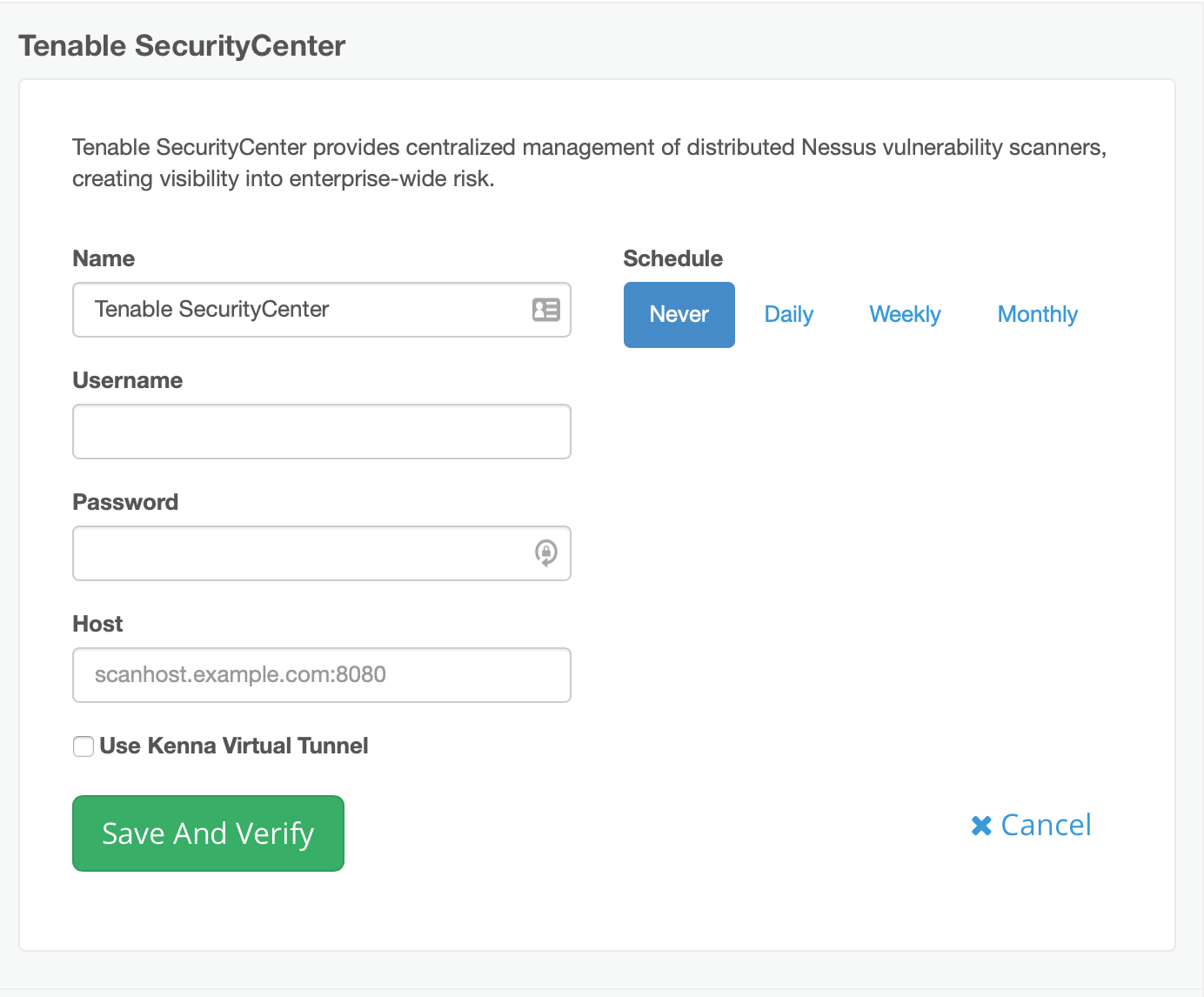 What permissions does my Tenable user need to work with the Kenna Connector?
Security Center user role needed for Kenna connector is "Security Manager".
Can I use 2FA to connect to Security Center?
There are no plans to support 2FA for connector credentials. The Kenna platform itself currently supports 2FA using Duo Security.
Additional Assistance
Please contact Kenna Support should you require any additional assistance with the Tenable SecurityCenter Connector.