Prisma Cloud Enterprise Edition (PCEE) is a SaaS, cloud native security solution. You are now able to access the "Twistlock" SaaS portion of the PCEE using the Prisma Cloud Compute Edition connector.
Important: The Kenna platform does not support other cloud native applications that live within PCEE.
From the Prisma Cloud application menu, click Manage > System to begin the set up.
Select the Downloads tab to access the Path to Console section. Copy the path to console URL on a notepad to use later in the Kenna platform connector set up page.
Important: You must omit the https:// portion of the URL.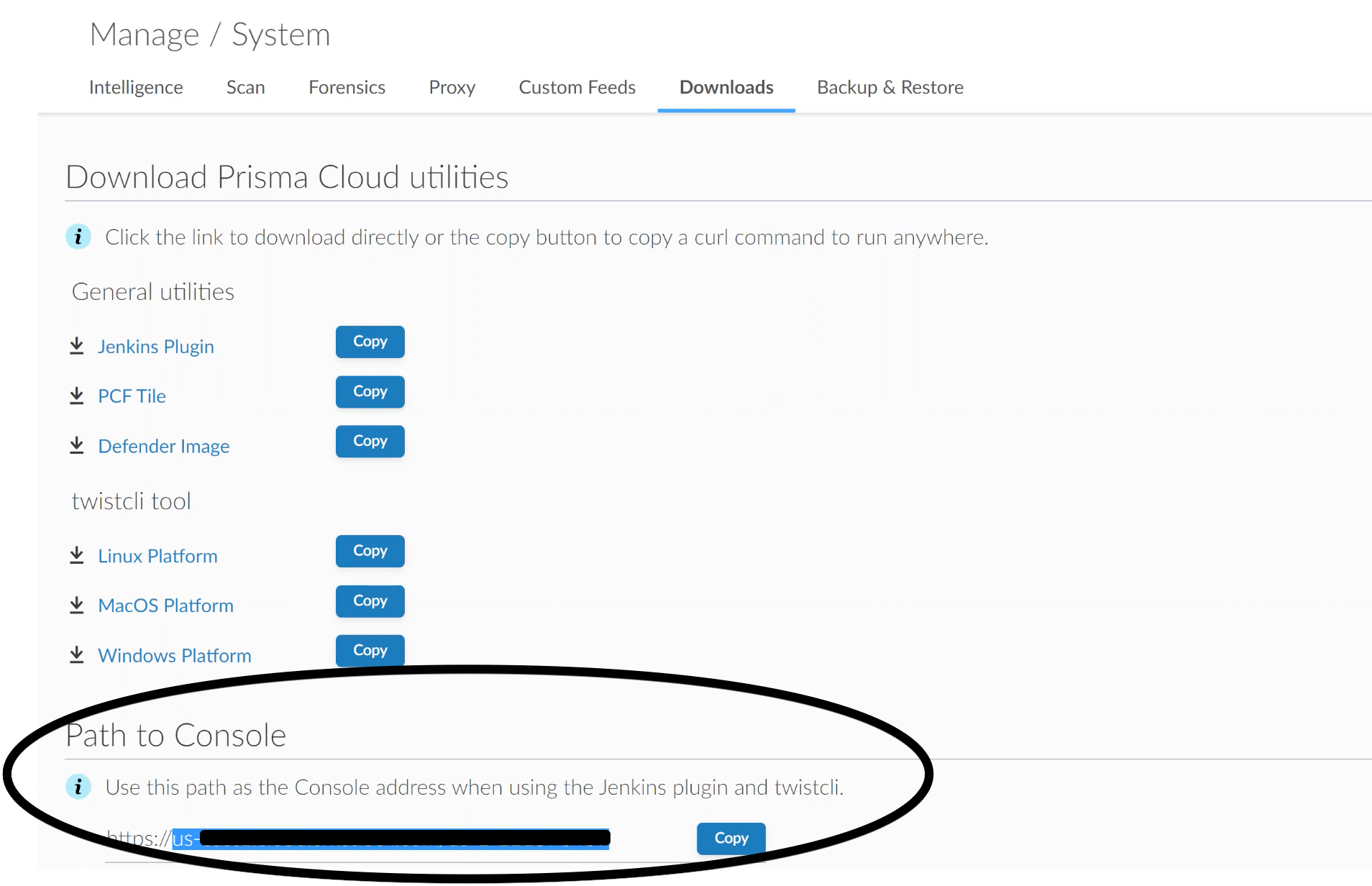 Now, you must create a new username (Access Key) and password (Secret Key) to not confuse your other credentials for the system.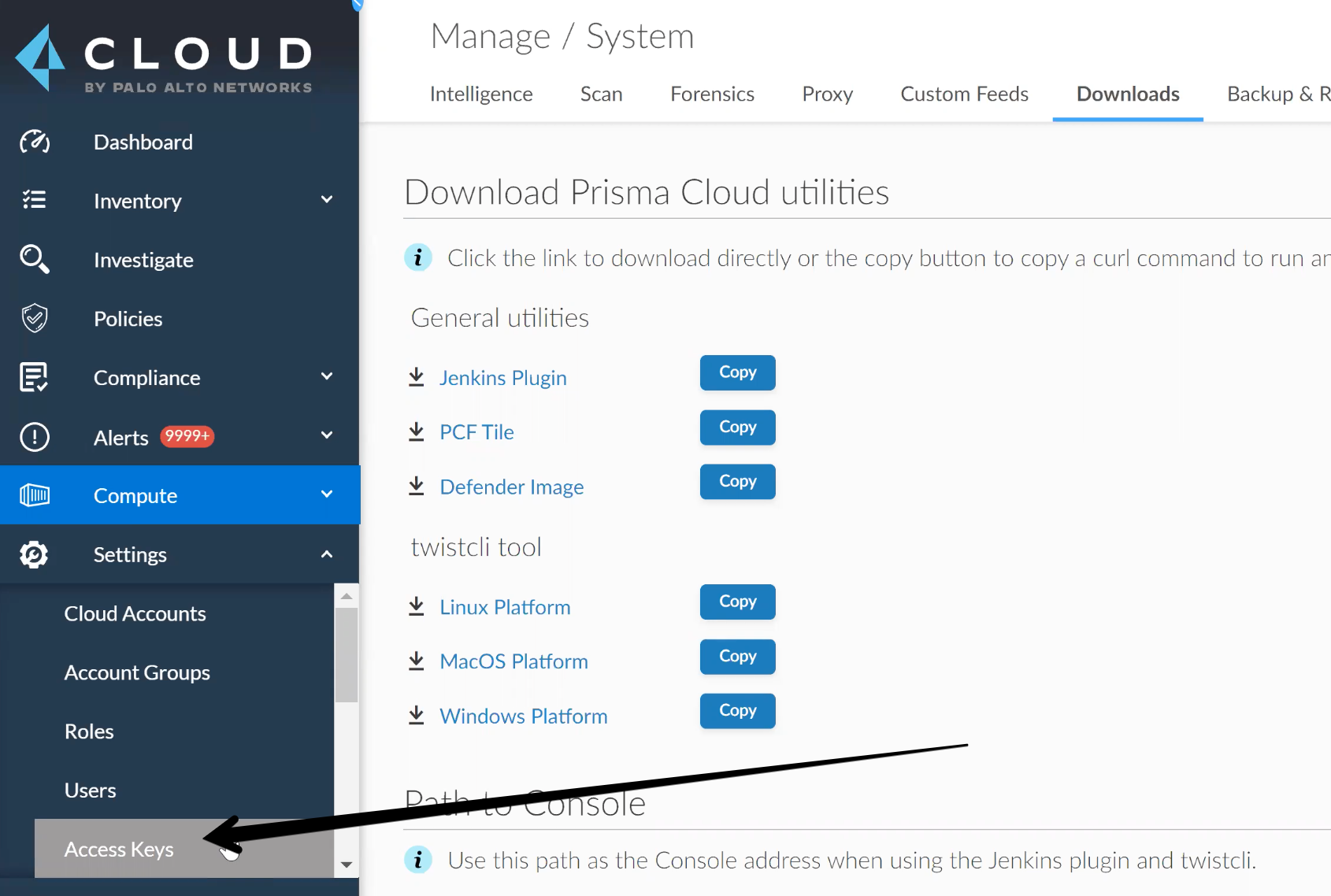 Add a new key for the Kenna Integration.

The newly created Access Key and Secret Key are used on the Kenna platform to set up the connector settings.
After entering the above information, make sure to check the Using Prisma Cloud Computer Enterprise Edition (Twistlock Saas) checkbox.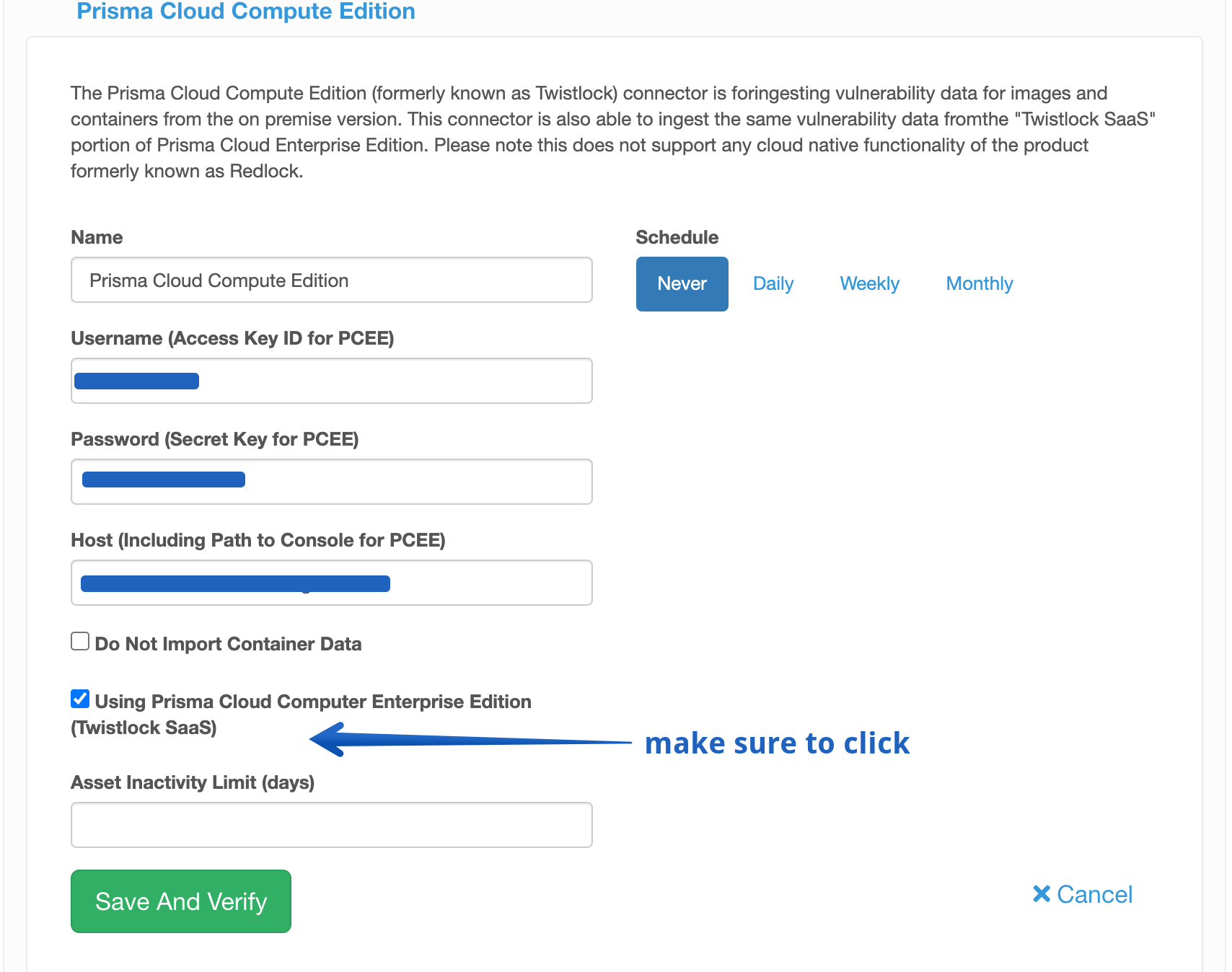 Click Save And Verify to complete the set up.