A risk meter is simply a saved search, but it provides a lot more benefits, such as Reporting and Top Fixes. Administrators, normal users, and custom-custom users with permission to "Edit Asset Groups" can create, edit, and delete risk meters.
Create a Risk Meter
From the Explore Page, create a search using either the search filters, the search box, or some combination of the two. Once you have narrowed in on the assets or vulnerabilities that you want, click Save Group.
In the Create Group pop up window, type a name for the risk meter and choose the roles that can access it. Click Create Group.
Edit a Risk Meter
Click on All Groups or the name of the risk meter you are currently on. A search field opens. When you start typing in the search field, the first 500 results are populated in the list.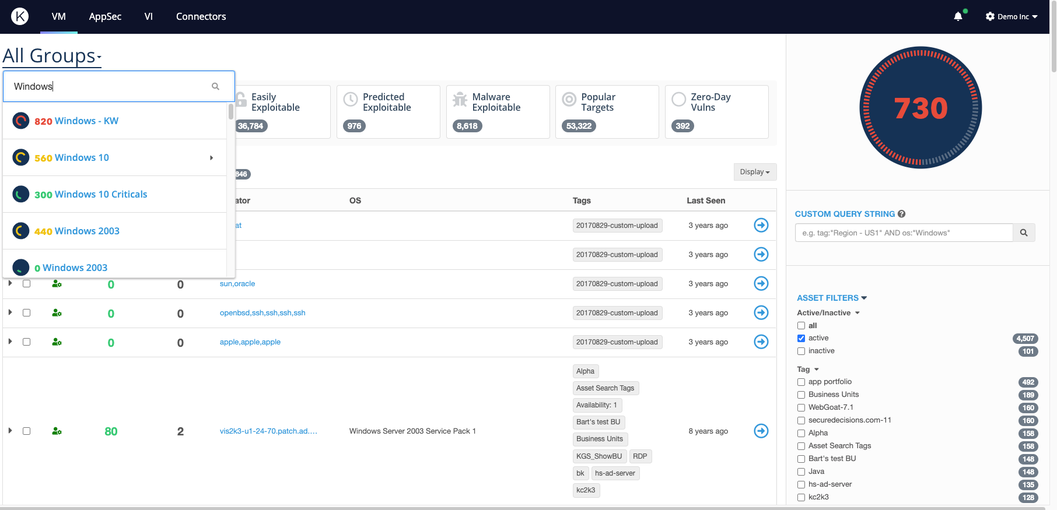 Select the risk meter you want to edit and hover over the name. A pencil and trash can icons are displayed.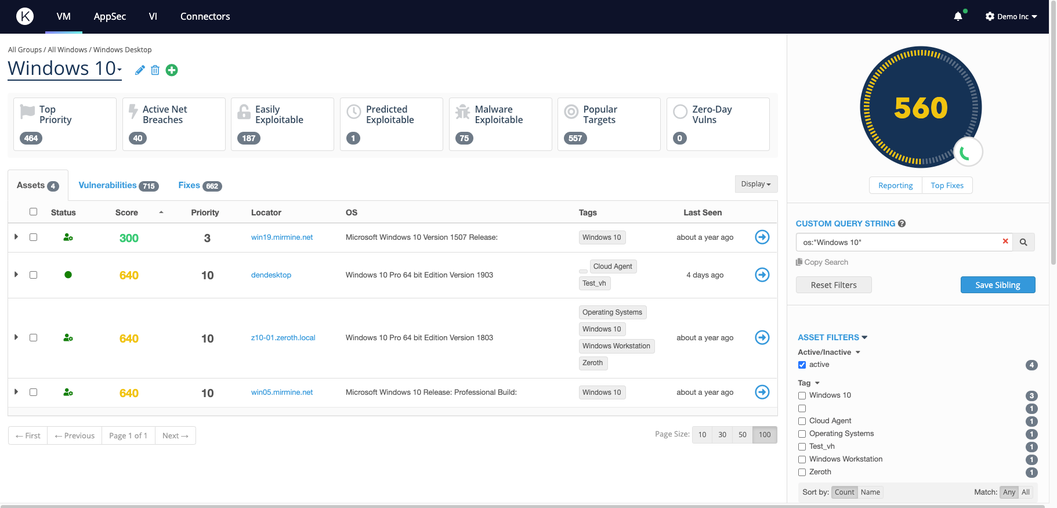 When you select the pencil, you get two choices: Name/Permissions and Filters. Selecting Name/Permissions takes you to the pop-up window where you first created the group. Selecting Filters takes you into editing your search criteria.
Creating a Child Risk Meter
If you are using hierarchical risk meters, you can create descendant risk meters. To create a descendant, first search for or create a parent risk meter. Navigate to the parent risk meter and hover over the name. Click the green plus sign to create a descendant.
Creating a descendant inherits all the search terms from the parent and so you only need to add new search terms to the original search. For more information, see Getting Started with Hierarchical Risk Meters.
Deleting a Risk Meter
Find the risk meter from the search drop down and then hover over its name until you see the pencil and trash icons. Click the trash icon and click Yes, Delete.
Important: Deleting a risk meter permanently deletes all data from that meter and all its descendants.