As long as you have the correct permissions, creating, editing, and deleting risk meters is very straight forward. A Risk Meter is simply a saved search, but it provides a lot more benefits, such as Reporting and Top Fixes.
Create a Risk Meter
From the Explore Page, you first want to create a search using either the search filters, the search box, or some combination of the two. Once you have narrowed in on the assets or vulnerabilities that you want, you will see the option to "Save Group." Click to save.
Next, you will get a pop out window where you can name the Risk Meter and decide who should have access to it. Click "Create Group."
Edit a Risk Meter
To edit a Risk Meter, first go to the search box, which appears when you hover over "All Groups" or the name of the Risk Meter you are currently on. Start typing your search criteria and Kenna will populate the first 500 results.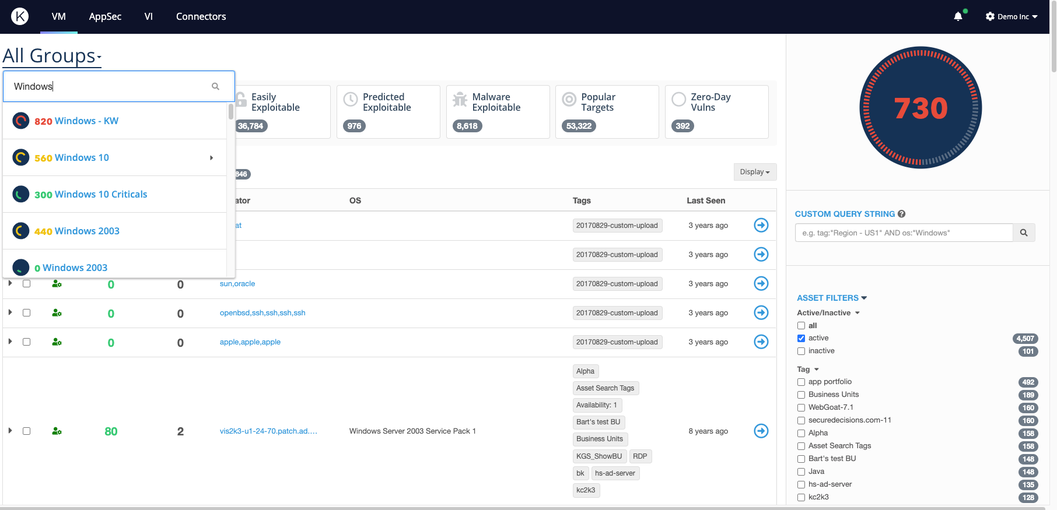 When you have selected the Risk Meter you want to edit, hover over the name to see the pencil and trash can icons appear.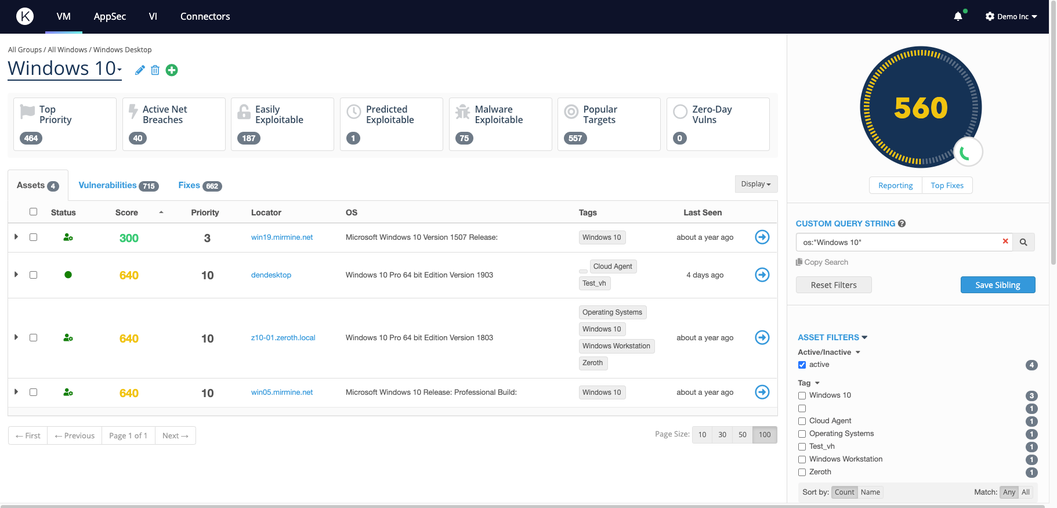 When you select the pencil, you get two options: edit the name/permissions or edit the filters.
Selecting "Name/Permissions" takes you back to the aforementioned pop up where you first created the group and selecting "Filters" takes you back into editing your search criteria.
Creating a Child Risk Meter
If you are using Hierarchical Risk Meters, you may also need to create descendant Risk Meters. To create a descendant, first search for or create a parent risk meter. Navigate to the parent risk meter and hover over the name. You will see a green plus sign which will create a descendant.
Creating a descendant inherits all the search terms from the parent and so you only need to add onto the original search. You can learn more about Hierarchical Risk Meters here.
Deleting a Risk Meter
Similar to above, to delete a Risk Meter, you will find the Risk Meter from the search drop down and then hover over its name until you see the pencil and trash icons. Click the trash icon and confirm that you really want to delete the Risk Meter.
Important: Deleting a Risk Meter will permanently delete all data from that meter and any descendants of that Risk Meter.