Threat trends provides insight into trending exploits that could result in a breach including which vulnerabilities are being attacked and exploited successfully, how often and whether they are trending up or down, week over week. It uses CVEs that are breached and attacked to provide security analytics that expose which threats will be the most critical now and over time.
To get started, open the threat trends "drawer" by clicking on it in the bottom of your screen. Hovering over each bubble will display information specific to that attack or breach.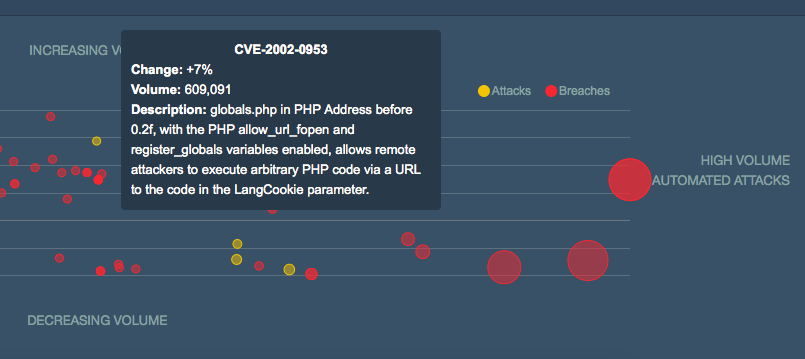 Clicking on any of the attack or breach bubble will display the trending attacks and exploits located specifically in your environment. Your assets will filter so that only those that are vulnerable to that attack or exploit are displayed.
Tip:  A hidden shortcut exists within threat trends. By clicking on the left and right arrows, you can page through threat trends historically one week at a time.