Any of the dashboard content can be filtered to create a unique view of your assets and vulnerabilities.
Data is filtered using the selectors on the right-hand sidebar. 
Asset data can be filtered by state (active/inactive), asset tags, as well as by various facets such as Service Names, Open Ports, Service Protocols and more (our team adds new facets incrementally to the platform).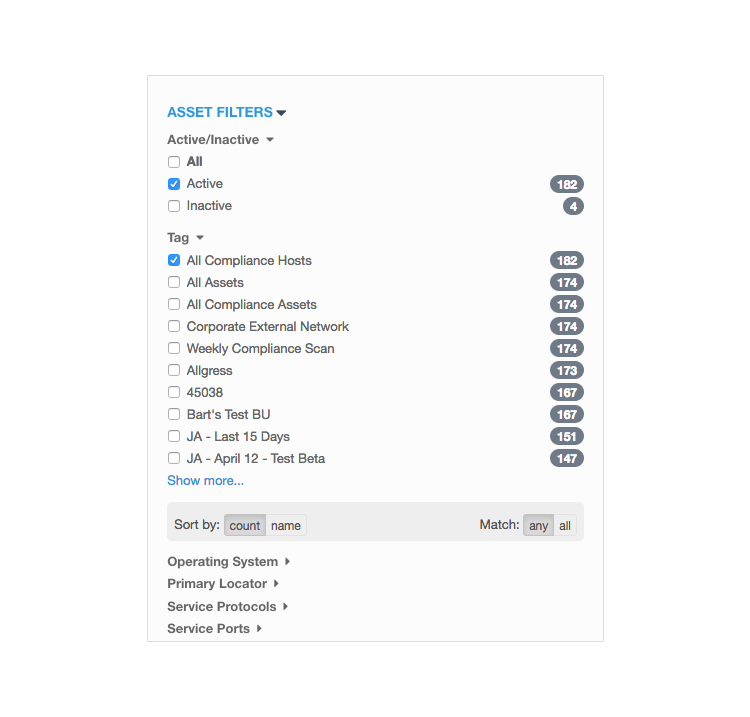 Vulnerability data can be filtered by score/severity/threat, status, and by vulnerability facets and custom field facets.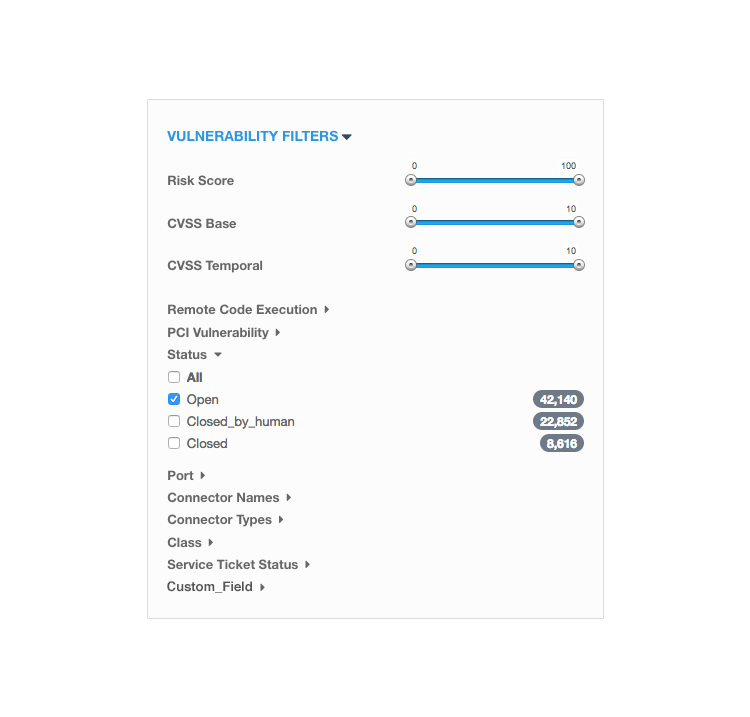 Once your view has been filtered, it can be exported for reporting. Learn more here.