The Cisco Vulnerability Management platform allows users to import Assets from a CSV file. In addition, users will be allowed to save a specific import configuration for future imports, auto-tag imports with custom tags you create, and get notified of any file errors before the upload process finishes.
Note: the CSV uploader is best for uploading assets or metadata on assets. If you're looking to import vulnerabilities, try the Kenna Data Importer connector.
Start by clicking on the "Upload a CSV" link in the settings dropdown
Step 1. Upload CSV File
Select "Browse" or Drag & Drop your CSV file then select "Start Upload" to begin the process.

Step 2. Map Attributes

This step allows users to view & map their CSV data correctly. Two secondary options are shown first on the page. The "First row of CSV contains headers" checkbox will ignore header data (if selected). If your CSV does not have header data, uncheck the "First row of CSV contains headers" checkbox.
The other secondary option is the "Select Import Configuration" dropdown button. This allows users to select or delete past saved configurations.

Column Headers
When Cisco Vulnerability Management imports your CSV file, we need users to map all columns they wish to import inside the platform. Below each Column is a dropdown button labelled "Select Attribute". If this dropdown says "Select Attribute" Cisco Vulnerability Management will NOT import it. Only columns that have been mapped to a specific attribute will be imported.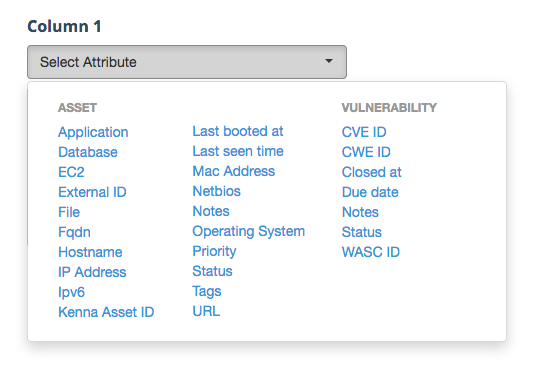 Save Configuration
Below the Column headers section, is how users can save their currently mapped attributes for future imports. Saved configurations can be applied to all future imports. To save simply enter an "Import Title" and select "Save Configuration".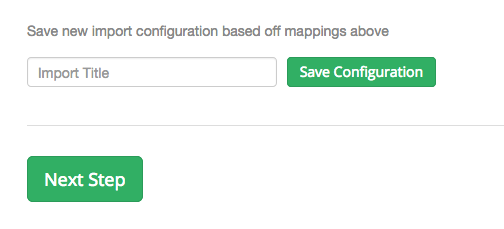 Step 3. Auto-tags Assets

All CSV imported data is given a unique tag ID for each import session (This allows users to track imported data easily). If you would like to use a Custom ID please enter it in the form field. To specify multiple tags, please separate them with a comma.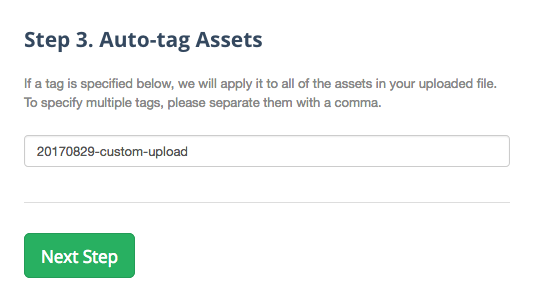 Step 4. Finish Import

The final step in the import process shows every field Cisco Vulnerability Management will import into the platform. We validate every column and will notify you of any errors. After reviewing your data select "Finish Import" to complete the process.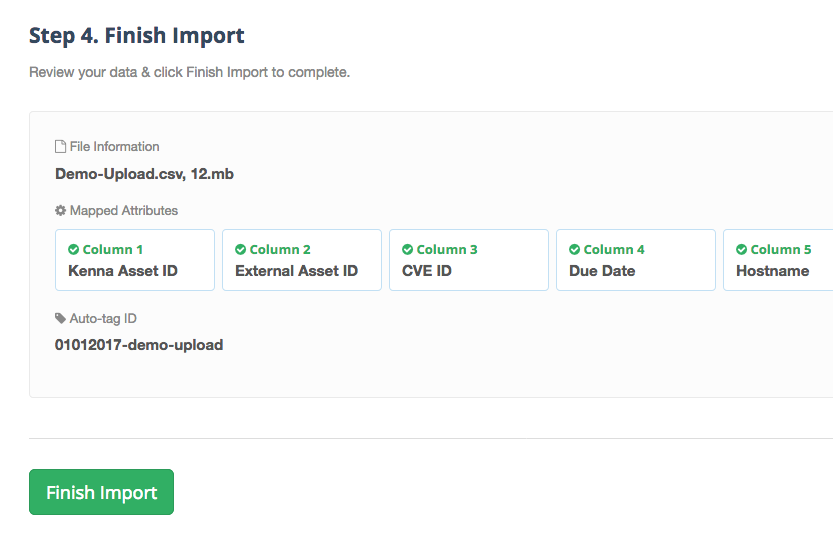 Feel free to contact support if you have any import questions or concerns here: support@kennasecurity.com