Graphs and reporting elements in the default reporting view, provide insight into many aspects of the risk and vulnerability data processed by Kenna. However, some graphs may only be useful/informative to select groups within your organization.  Using Report Templates, you can define and save a filtered subsets of graphs for specific audiences and easily filter again to a saved template.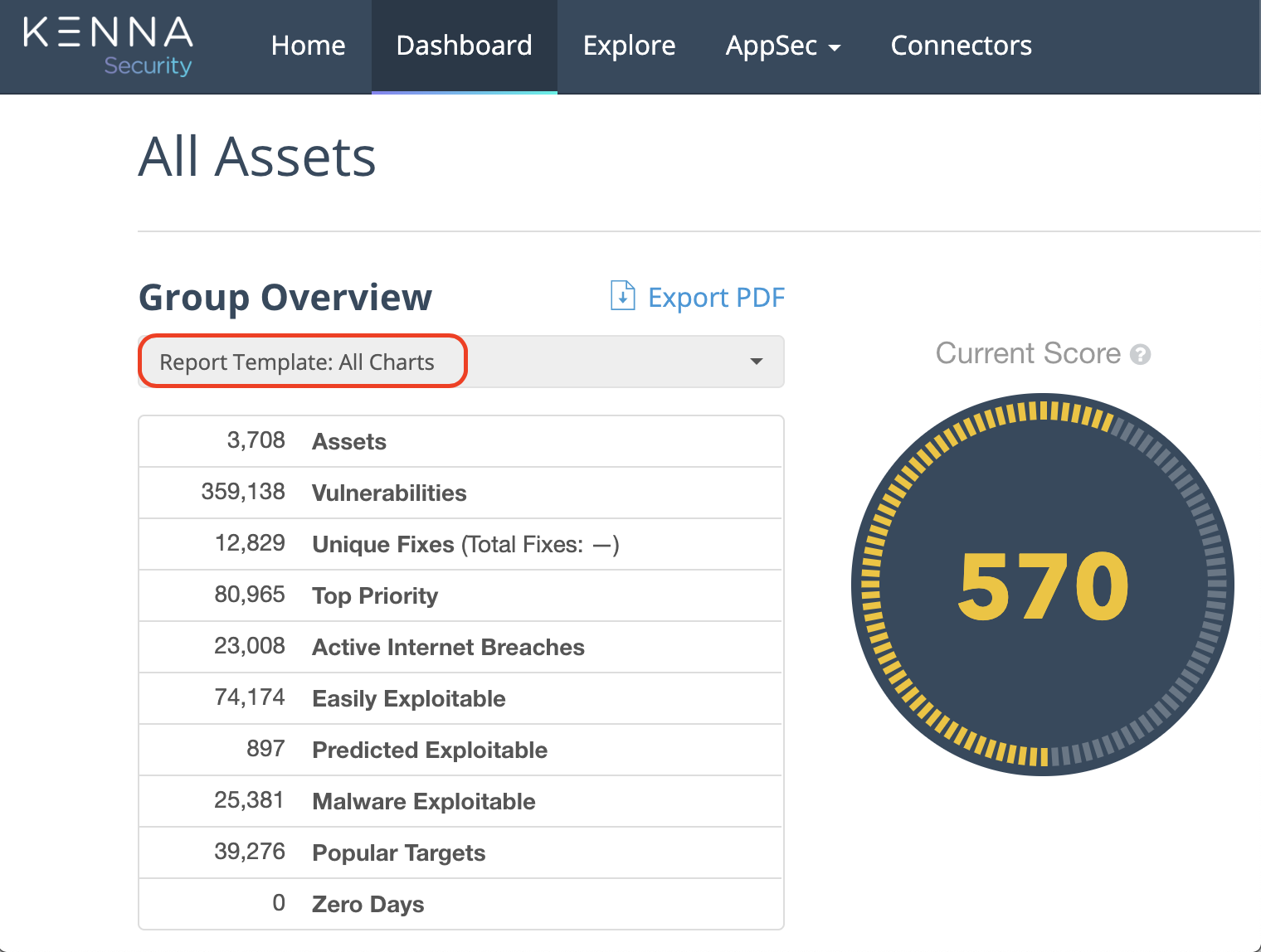 Select from the list of previously saved Templates or choose to "Add Report Template".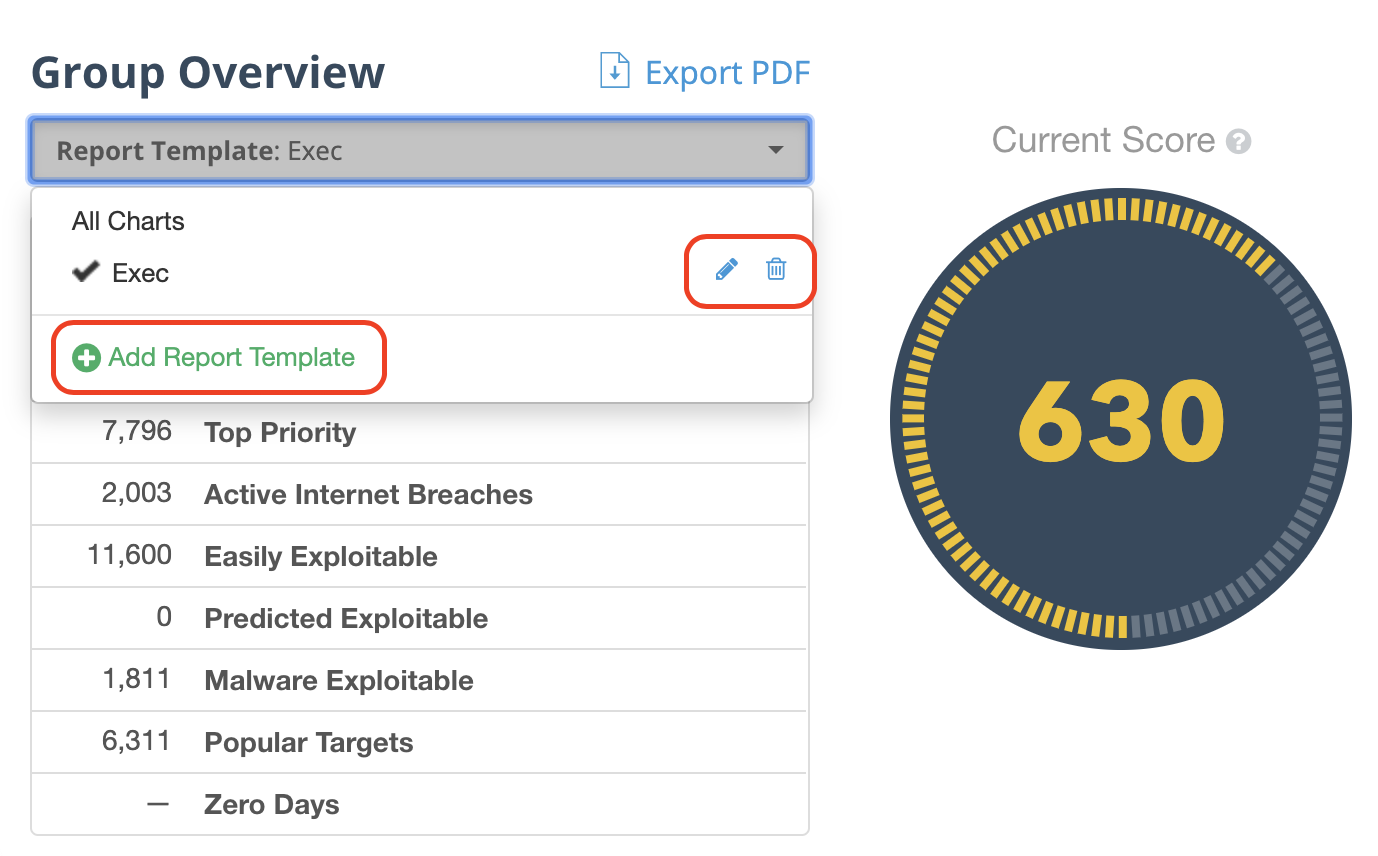 In the pop-up dialog box, name the new Template and select the graphs to be displayed using the checkboxes to the left of each item.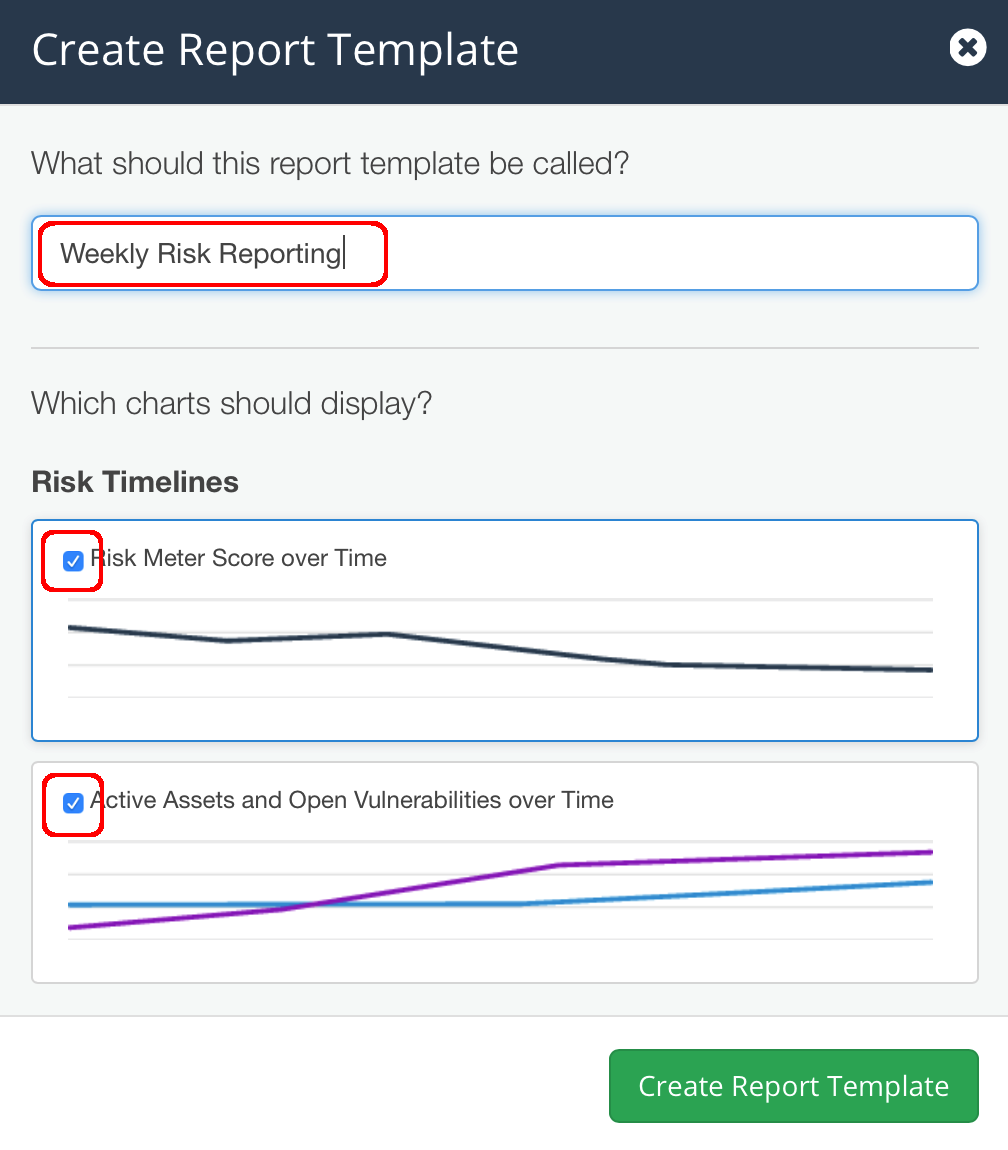 When all the desired graphs have been selected, click "Create Report Template". 
To edit or delete a Template after it has been saved, select it from the drop down list after which a pencil icon will appear for editing and trash can for deleting templates. 
Reporting templates are on a user by user basis.