There are three standard roles that can be assigned to a user that have access to ALL assets and Risk Meters:
Administrator
Normal User (Read/Write)
Read-only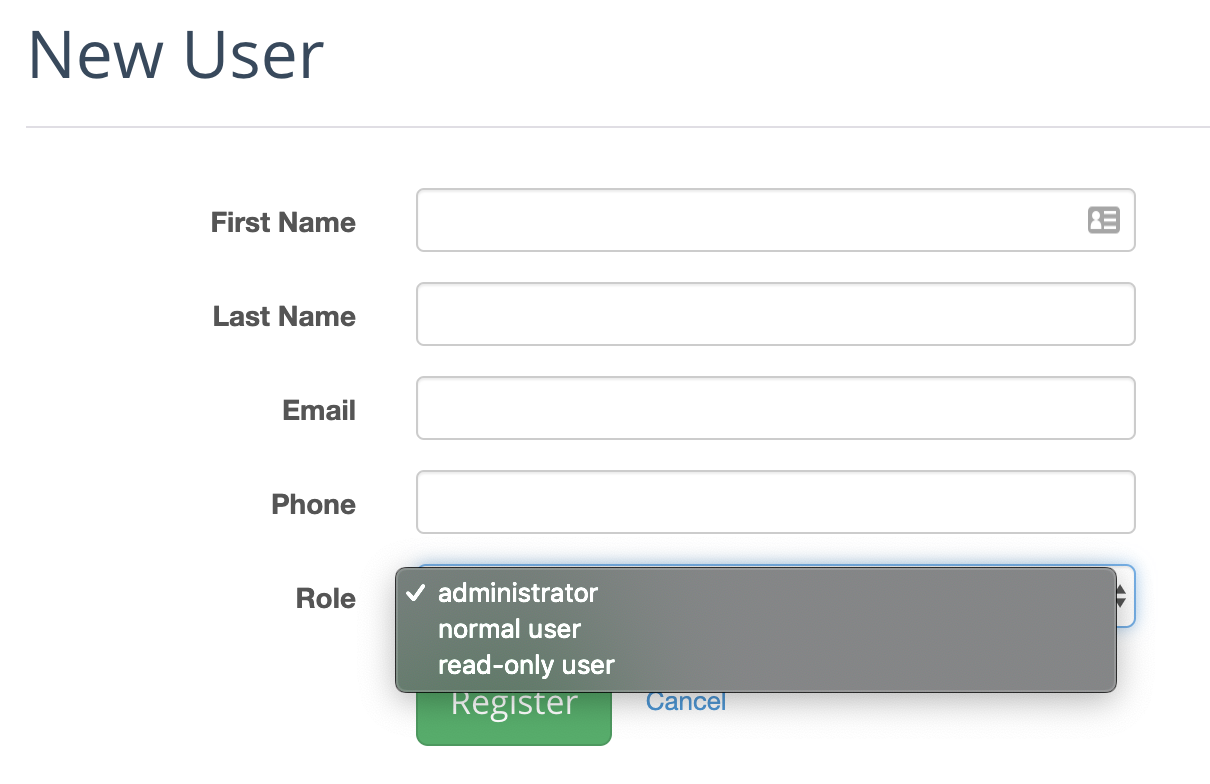 Read-Only User
View/sort/filter Assets and Vulnerabilities
Email and Export data from Kenna
Manage personal Alerts settings
Normal User (Read/Write) - everything listed above plus:
Change Status on existing Vulnerabilities (open/closed/false positive/risk accepted)
Modify Vulnerability field data including defined Custom Fields
Change Asset status to active/inactive
Add or Delete Tags from Assets
Create tickets (if enabled)
Administrator - everything listed above plus:
Access to all assets
Manage User and User Roles
Add, delete and modify Risk Meters
Set asset inactivation settings
Create and run Connectors
Manage Custom Fields
Manage SLA (Due Date) Policies
Enable Dual Factor Authentication
Using Role Based Access Control (RBAC) you can limit a user's access to assets and Risk Meters. These access groups can be either:
Read-only
Write
Custom Access - restrict the user's ability to perform certain actions, such as creating tickets, editing asset statuses, overriding vulnerability scores and priorities, etc.
More information on RBAC here!