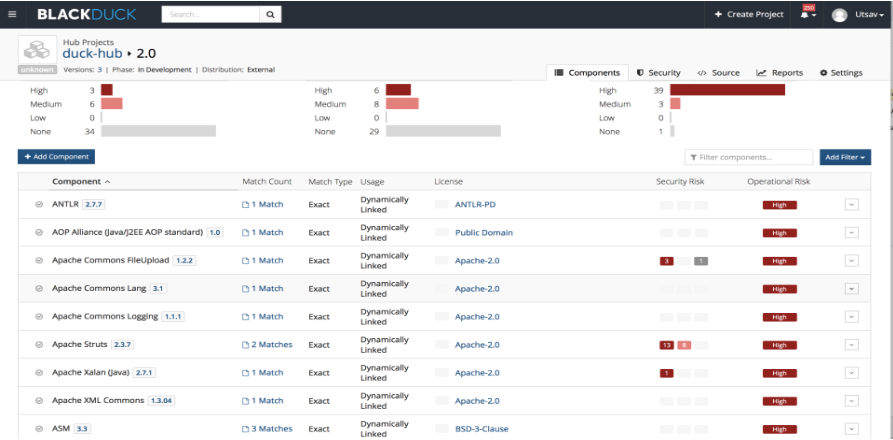 Using our BLACKDUCK Hub Connector, you now have a way to streamline your vulnerability security workflow and ensure that you're able to close the high and low vulnerabilities that Kenna prioritizes for you. No need to build a new step in your vulnerability management workflow; Kenna fits right into your existing workflow processes.
Data Flow – Kenna & BLACKDUCK Hub
Data flow between Kenna and BlackDuck requires the configuration of the BlackDuck Connector in
Kenna. Information required to configure the connector includes Username, Password, and BlackDuck host information. The diagram below shows the Kenna BlackDuck connector configuration dialog.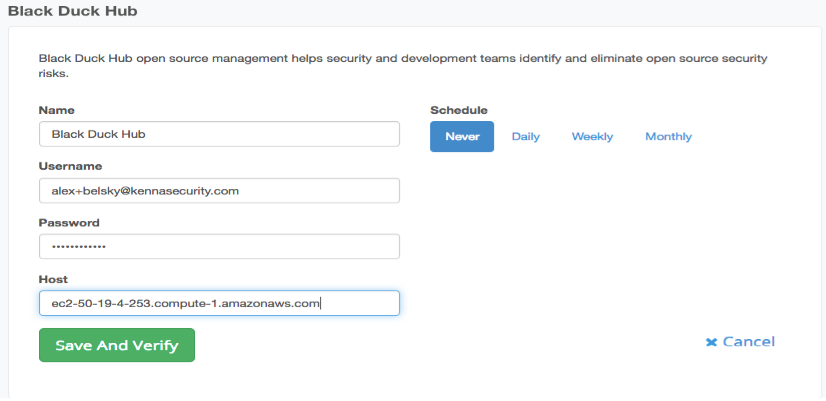 Click on the "Save and Verify" button:

"Run" the connect you will see the message below:

Now you will be able to see your BlackDuck Hub Data in the Kenna Platform.

Home View

Additional Assistance
Please contact Kenna Support should you require any additional assistance with the BlackDuck Hub Connector.