Veracode Application Security Platform
Log into the Veracode Platform to start automating security tests. Secure your web, mobile and third-party software. Integrate with your IDE.
The Veracode API connector is straightforward to setup - you will only need a username/password pair to set up the connector.
You will need to create a user account in Veracode (This will be your secure service account) with read access to the scan data. The connector operates at least privilege for enhanced security.
The Connector today supports ingest of SAST, DAST, and SCA data into Kenna.
NOTE: The Kenna Veracode API Connector will only fetch reports the user has access to.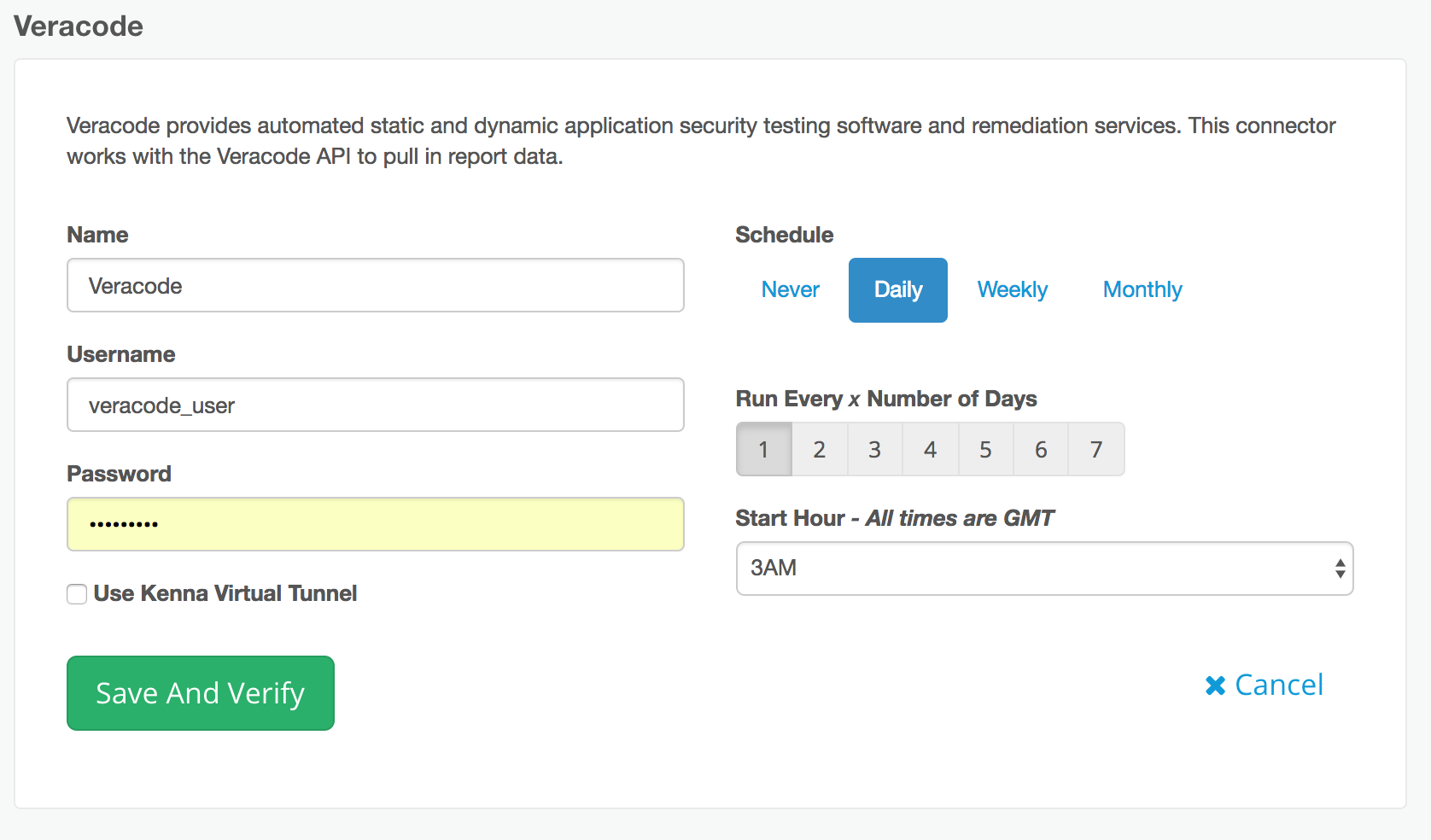 You do not need to specify the endpoint in the Veracode Connector settings as it is set to connect to the API at https://analysiscenter.veracode.com. The connector will list the applications that have reports - and fetch the last build report for each one.
You can also specify a schedule to import any new data in as needed.