The Cisco Status Page, https://status.kennasecurity.com/, is the first place to check for major and minor outages affecting your platform. When there is an incident, logged in users see a banner alerting them to take a look at the status page. This banner only appears if you are in an affected environment, so if you are on the EU platform, you will not receive a banner when there is a US outage.
To receive notification any time your platform may be experiencing an issue, we recommend that you subscribe to receive status updates on major platform issues/outages via phone, email, slack, twitter or RSS feed!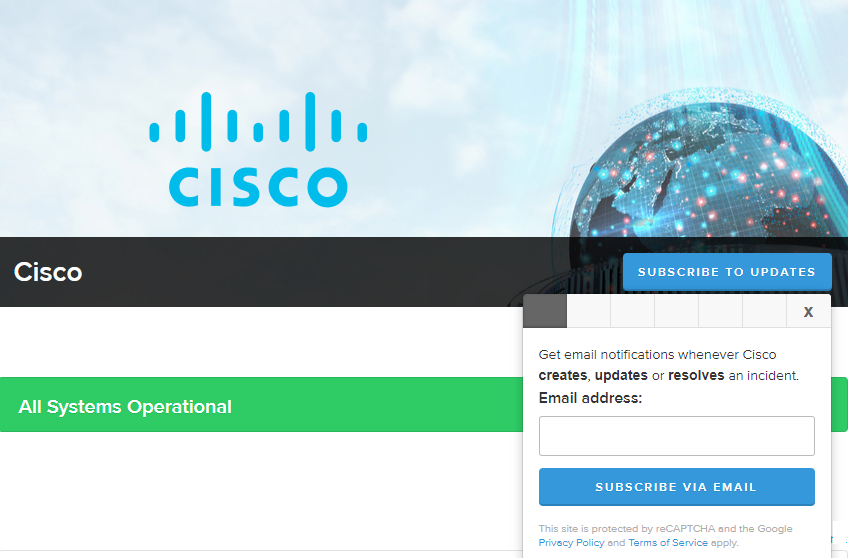 When you subscribe, you have the option to choose the environment (US, EU, US-2) and the components (UI, API, Data Updates, Data Exports, Connector Runs) for which you wish to be notified.
Important: For those who subscribed prior to February 17, 2021, you should reset your subscriptions as the listed components have changed.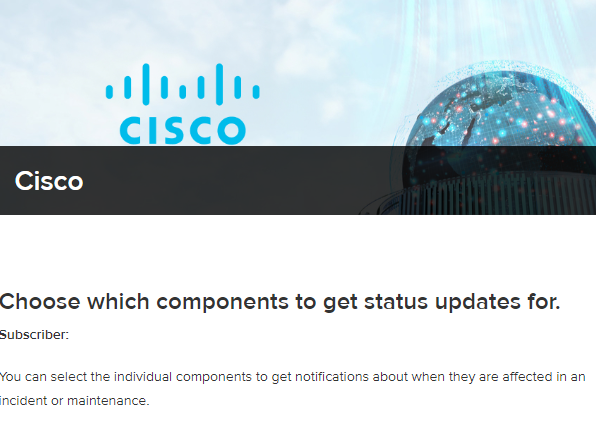 If you don't know which environment you belong to, please check with your customer experience account team or email support@kennasecurity.com.