Managing a Custom Field
Custom fields can be used to add additional context and metadata to your vulnerability data. Once created, the values contained within custom fields can easily be managed on a per vulnerability basis.
If you would like to learn more about creating a custom field, please see this article here. This article details the types of custom fields (String, Date, Numeric) and how to create them. As a note, custom field values are create on the vulnerability level. On the vulnerability of interest, select the blue arrow to take you to the vulnerability details (for a singular vulnerability). Once on the specific vulnerability, custom fields are show on the bottom right hand side.
You can add or change the value of custom fields via the "edit" button.
Displaying a Custom Field in Explore:
Custom fields can be displayed in the Explore view on the Vulnerability level (Vulnerability tab) via the "Display" dropdown menu.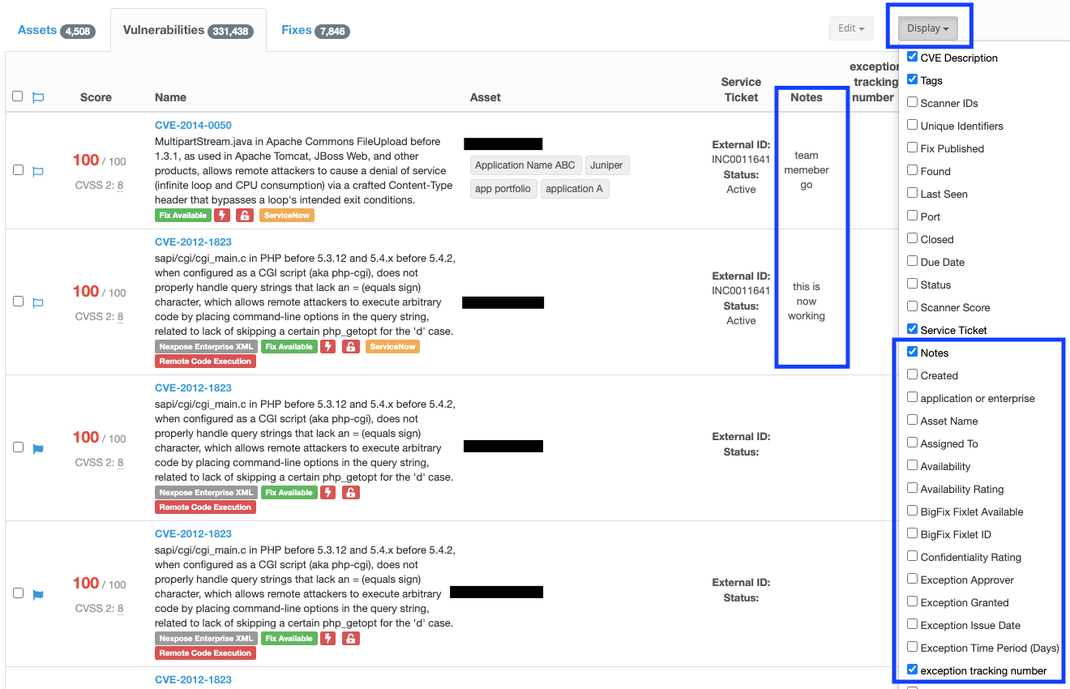 Filtering by a Custom Field:
You can also filter your vulnerabilities view by specific custom fields on the right hand panel under "Vulnerability Filters" as long as the "Generate filter options for vulnerability search" checkbox was checked when creating the custom field.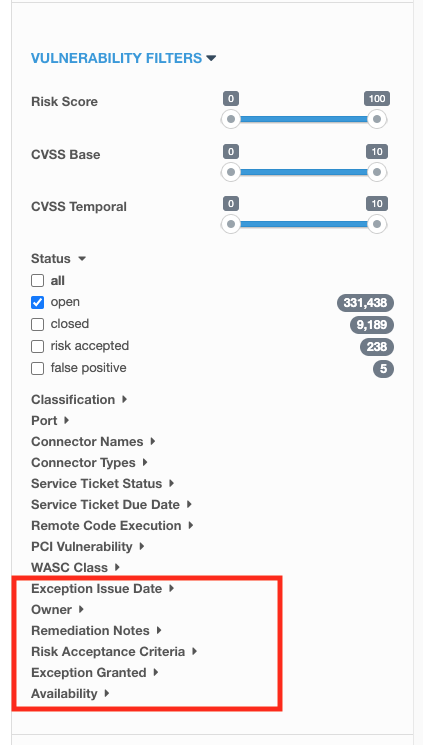 Once you apply a filter via a custom field, you can ensure that specific reports created only include the custom field information that you're interested in viewing/sharing.