Once created, the values of the custom fields can easily be managed on a per vulnerability basis.
Adding a Custom Field Value 
Custom field values can be added on a per vulnerability basis. Select a vulnerability from the table and click the arrow.
Once in the vulnerability detail, you can add or change the value of any of the custom fields that you've created.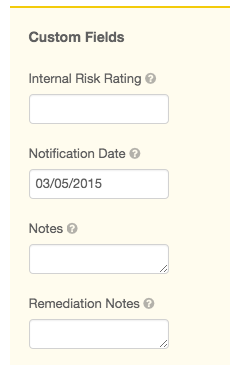 Displaying a Custom Field
Custom fields are used within the vulnerability dashboard and can be applied to the vulnerability display.

Filtering by a Custom Field
You can also filter your vulnerability view by specific fields.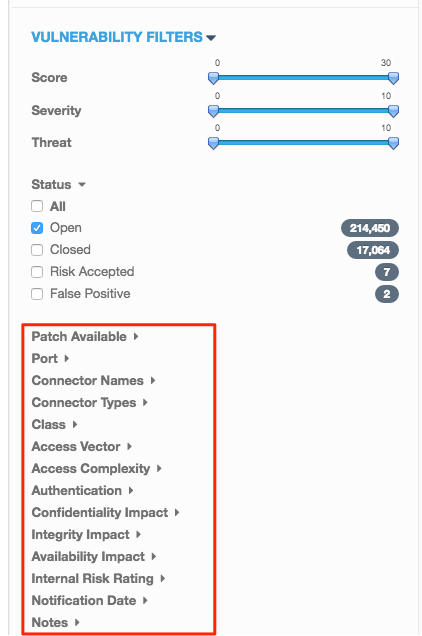 Once you apply a filter by custom field, you can ensure that specific reports created only include the custom fields information that you're interested in sharing.