The Home screen is a reporting page that tracks data based on user role, providing an overview of risk reduction performance based on total list of assets to which a user has access. Administrators will see information for all assets, while other users will see a summary based on the risk meters assigned to their role.
NOTE: Content is based on a nightly snapshot - therefore when new roles are created, data will begin to be collected the following evening.
You can launch a tour of the Home screen at any time by clicking on the tour link in the footer and starting the tour.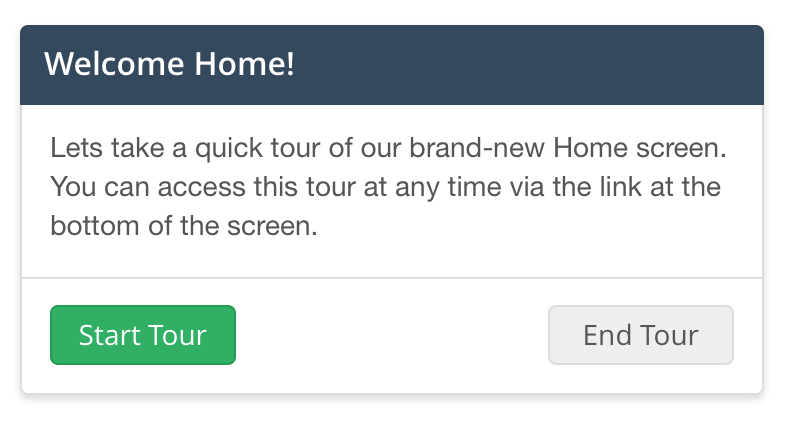 Overview
Overview is a macro-level view of your organization, where you can find the total risk score for your entire business. These stats are an aggregate view of all active assets and open vulnerabilities, refreshed daily.Overview is a macro-level view of all the assets in your Kenna view. You can see the total risk score for all the assets under your purview. These stats are an aggregate view of all asset groups.

Connector Runs
Track the progress of your connector runs in real-time, and view connector run history.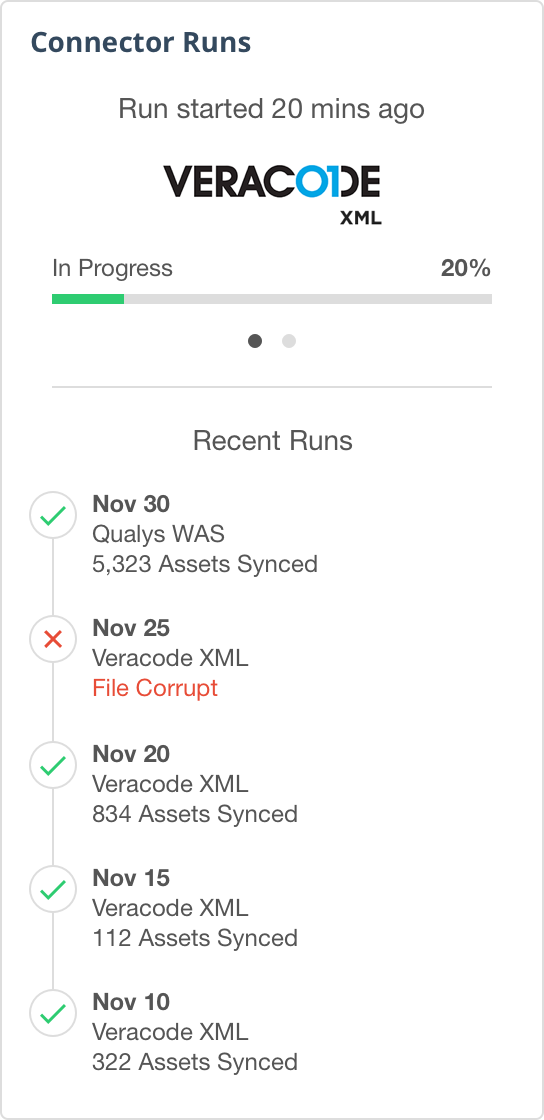 Total Risk Score Over Time
This important chart measures total risk from the past to present day. It's a great way to measure your progress.

Today's Risk Scatterplot
This all-inclusive chart displays every risk meter you can access. Each dot represents a risk meter group. The groups are separated by color into low, medium and high risk. The Asset Count and Vulnerability Count toggle button adjusts the X-axis ranges (minimum value to maximum value).

Performance Groups

Top Performers shows your risk meter groups with the greatest risk score reduction in the last 30 days.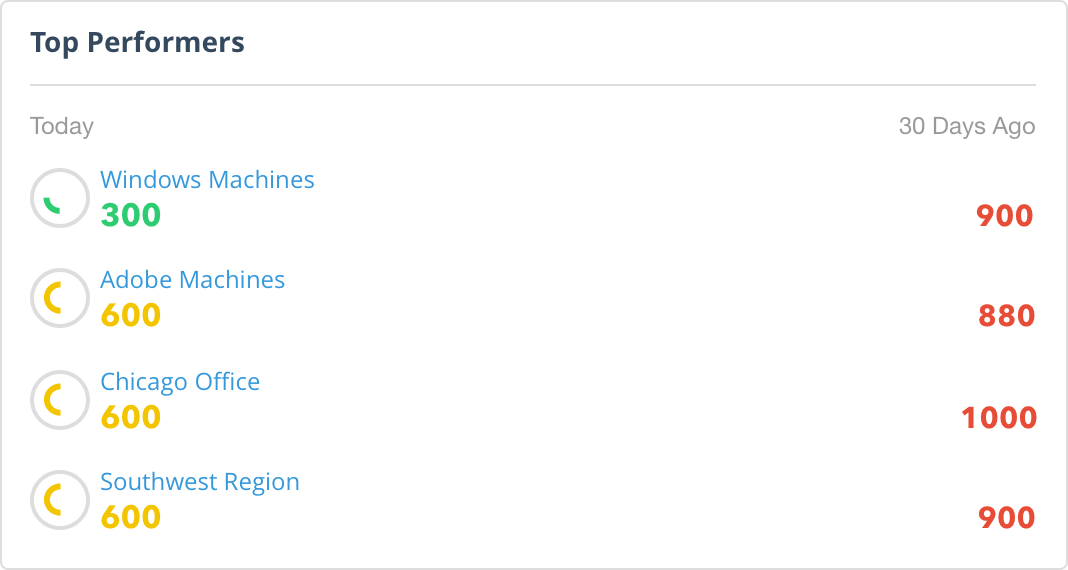 Worst Performers shows your risk meter groups with the the least risk score reduction.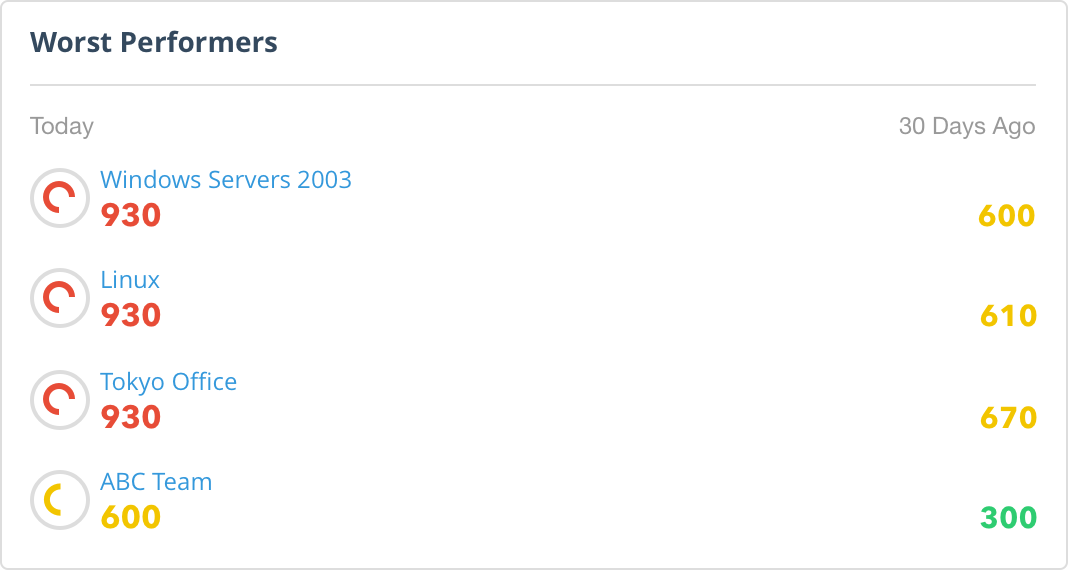 News Feed
Stay up to date with the latest from Kenna Security executives, data scientists and subject matter experts with a feed from the Kenna Security blog.
Total Ticket Progress Over Time
If you have integrated a ticket system with Kenna, this graph will show all of your tickets by status (On Time and Overdue).

Other Tab Options From the Home Page
Dashboard
Risk meter dial views for easy comparison of snapshot data and access to Report and Top Fix links
Explore
Tabular detail data view for Assets, Vulnerabilities, and Fixes.
Connectors
Administrative access to Connector functions and lists.