API Keys are generated and distributed by administrators. To view, copy and generate keys, click on the gear icon in the upper right corner of the Kenna screen.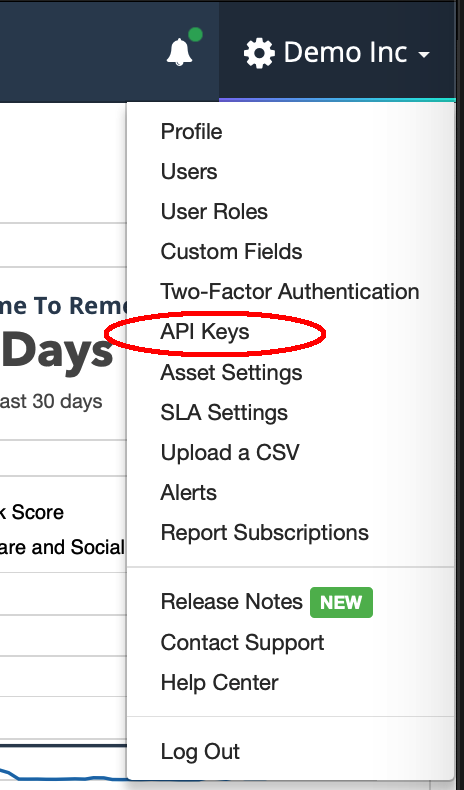 Buttons appear for all users but only system roles (administrators, normal and read-only) can have keys assigned at this time. Keys follow standard permissions for those roles (see Role help page for details). Custom role key support will be supported in the future.
Once generated, the you can copy your key to distribute and use it as needed. 

Please consult company policies regarding key management to determine if keys need to be centrally stored or managed. 
To generate a key with read-only access, a user must be created which as the base read-only role and then a key created for that user.